Half-hour sessions that connect your wisdom to guidance that's right for you
Stuck or confused?
Can't make sense of what's happening?
Then access deep wisdom for a nudge in a better direction
Clarity Wise sessions help you navigate forward with new understanding and confidence

We do this by connecting you to ancestral wisdom
Sometimes we don't want or need loads of talking that goes in circles. We're not after therapy.
We're just after some breathing space for reflection, insight and a gentle nudge in a more useful direction. And a quick way to get some relevant perspective or prompts that help us understand what's happening. That helps us consider things in a new light. And then, we can take different steps, actions or choices.
So in our 35-minute session, we will:
slow down and create a safe and creative space for you
focus on the situation you'd like to learn about
set an intention for wise, deep connection
use Australian-developed ancestral oracle cards to elicit guidance
connect with what this means and how it applies to you and your situation.
It costs $75 for this online session hosted via Zoom.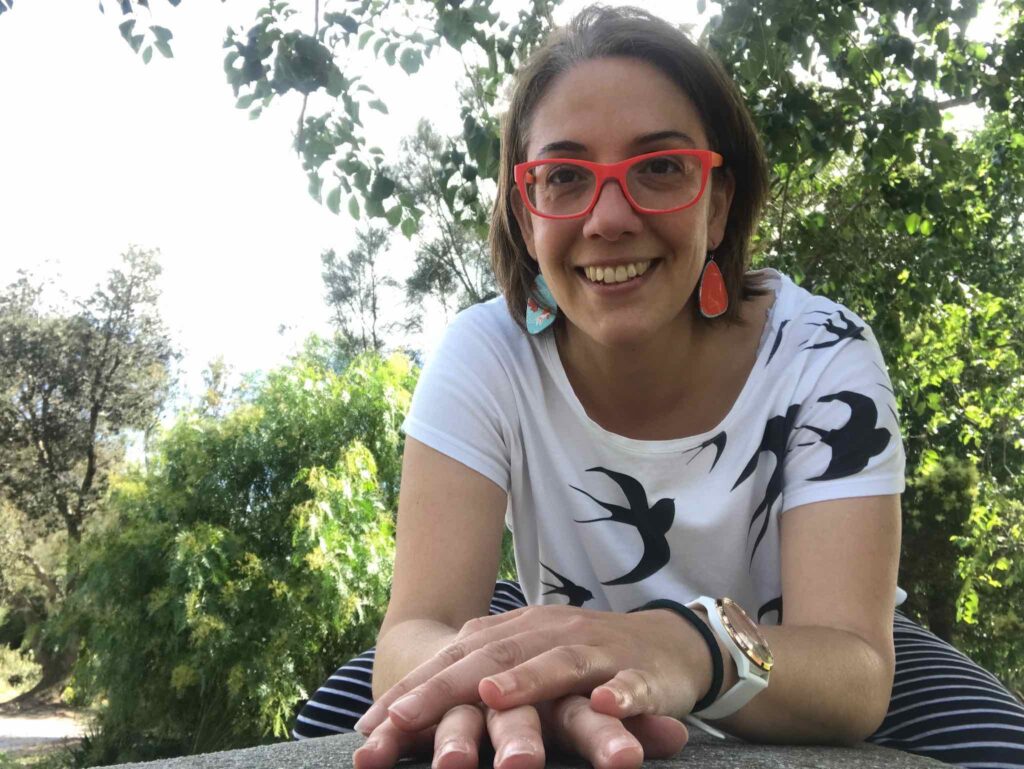 Introducing Dani, your session host
Hello! I'm Dani Sirotic and I support people to make practical creative change, healing and growth in their lives. I draw on modern and ancient practices to support learning, growth and emotional and mental wellbeing. I appreciate the wisdom and benefits of different approaches to life's tricky challenges. I'm curious, practical and hopeful. Because it seems, there's always a way, and opportunities present when we're ready. We just need the courage to take them. Personal growth can be tough-going, but it's rewarding. We make choices all the time, and it's good to know we can always choose again.
This is for people who are:
curious about finding a way forward and enjoy connecting to creative, energetic techniques
open to spirituality, soul and energy work

welcome a short, focused facilitated conversation to help them reflect and learn

recognise their sovereignty and freedom to create change in their lives.
So would you like a session?
What's Dani's role?
My role is simple, I open and hold space for you to connect and learn. I will guide you through the process and ask questions to help you do this. It is an interactive and gentle experience. It's also only 35 minutes, so my job is also to keep us moving. Remember, while I can help present doors, you're the one who chooses to open them and step through. It's your wisdom that joins the dots, has the 'ah-has' and makes the choices. You know you better than anyone. 
What's your role?
Your role is to show up, be open to learning and possibilities. That also means booking a time that will work for you, so you can give yourself this opportunity. Don't sabotage your success, choose a time that you will make.
In preparing for your session, set yourself up as best you can:
have your physical room comfortable and free from interruptions

be well-hydrated and have water with you

have a clear focus for the session
sign on five minutes before so you're ready to start on time.
This also means, not doing this call from a car or park! Trust me, it's happened! Your space needs to be private, safe and comfortable. Otherwise, we can't connect to this deeper wisdom and make the best use of our time together.
What's it cost?
$75 – and that includes GST and all online platform payment fees I know! A bargain!).  
During our session, I will provide payment details so you can pay online either via an online link, online banking or your banking phone app.
How do I book? What times are available? 
Visit the booking page here to book or find out what times are available. Once you have booked, you'll receive a confirmation email, calendar invite and reminders. Yes! Let's make this happen!
What about cancellations?
Please know, we're not pre-charging, so please help us continue offering this service.
Cancellations are possible up to 24 hours before your appointment. When you do, you'll have an option to book a new time. If you do not cancel in time, you will receive a cancellation invoice. However, you can use this as a credit for a future appointment within one month.  
What about refunds?
There are no refunds because there is no pre-payment required. You'll organise your payment online at the end of our session. Just like you do when you order a coffee, sit down and enjoy it, then with a warm heart and gratitude, you pay with thanks.